What to Expect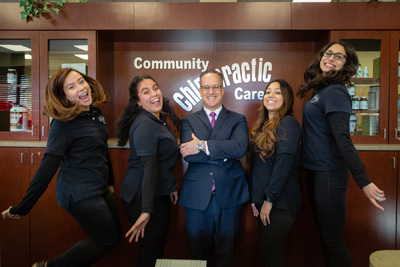 When you arrive at our Deer Park chiropractic office, you will sit with our doctor to discuss your current health condition and any concerns you may have. If the doctor feels that he can help, a complete chiropractic examination will be conducted.
Depending on the examination findings, your present complaint and past history of injuries, the doctor may want to perform x-rays to further evaluate your condition. Your x-rays will be explained to insure that you understand what is causing your pain and what needs to be done in order to correct it.
With our Chiropractor in Deer Park, there are no surprises.
All chiropractic treatment is gentle and will be explained before being performed. This gives you an opportunity to ask any questions and be reassured that you are in the right place.
Depending upon how you respond to your first chiropractic adjustment, the doctor will then give you his best recommendation. This includes how often you will need to be seen and for how long as well as what results are to be expected over that time.
If you have been to see other chiropractors in Deer Park without results — give our Deer Park chiropractor a call! We've helped many families who went from chiropractor to chiropractor and finally found results in our office.
---
What To Expect at Community Chiropractic Care | (631) 254-0155