Our Financial Policy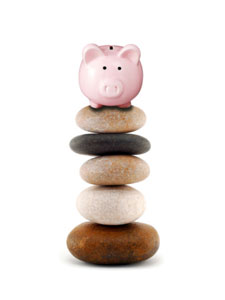 If you lose something, it costs time or money or both to recover it. That's true whether you lose your keys, your wallet or your health.
How much you're willing to invest to recover your health is largely a function of how much you value your health. Everyone values his or her health differently.
So that we can concentrate more fully on helping you reclaim your health, we make our financial policy simple, easy to understand and fair for all parties involved. That's why we post our policy here.
Your financial responsibility can vary depending upon whether your health problem was the result of a car accident, is preventive in nature or covered by an insurer.
Rest assured that our fees are competitive with other offices in the Deer Park area. Once we have an opportunity to evaluate your case, we'll explain what we've found and what we think it will take for you to get well, and just as important, to stay well.
You can arrange to meet with our Deer Park Chiropractor for as little as $35.00 and depending on your condition and if x-rays are required the initial visit could be in the range of $180.00.
Automobile Injuries – Health issues from driving or riding in an automobile
If your current health situation is the result of an automobile accident within the last 12 months, after meeting any deductible amount, your car insurance will likely pay for your care in our office. Part of our first visit procedure will be to find out the specifics of your policy.
Work Injuries – Injuries sustained while at work or on the job
If you're hurt at work, we can help you untangle the benefits you are entitled to.
We participate in the following insurance plans.
1199 SEIU
ACS Healthnet
Aetna
Empire (NY State Plan)
Empire B/C B/S
GE Wellness
GHI
Great West Healthcare
Health Allies

MagnaCare
Medicare
Medicare R.R.
Multiplan
No Fault
OPTUM
Orange/Ulster County
Oxford

 

Healthfirst
HIP
Horizon
Palladium
PHCS
United Health Care
Vytra
Workers Compensation

 
When you're ready to take action, Community Chiropractic Care to arrange your first visit: (631) 254-0155.
---
Community Chiropractic Care Financial policy | (631) 254-0155