Community Chiropractic Care
Established in 1992. Serving the community for almost 30 years.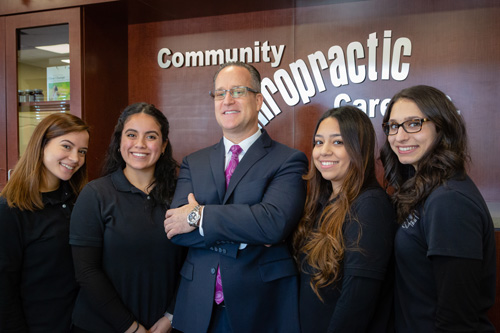 Our philosophy is based on the Palmer method. Palmer University of Chiropractic is the oldest and largest Chiropractic University in the world. The philosophy that the body can heal itself if properly aligned, balanced and cared for.
That healing comes from the inside.
Our Chiropractor explains, "Our purpose is to educate the people in our community about achieving a better state of health and wellness through Chiropractic Care and Lifestyle Changes." The spine and nerve system control and regulate every system in the body. Many of the symptoms people suffer from are due to spinal misalignments which can cause pain or dysfunction. Chiropractic is the science of healing the body naturally by gently mobilizing the misaligned vertebrae thereby reducing nerve pressure and allowing the body to function more efficiently. This coupled with diet and exercise recommendations allow the person to achieve a greater state of health.
Misaligned vertebrae can occur at any stage of life.
We have a wide variety of patients which range from children, teens, women during pregnancy, athletes, the injured worker, people involved in car accidents, senior citizens to those seeking wellness advice.
Our most frequently asked questions are:
What is my problem?
Can you help?
How long will it take?
How much will it cost?
After our initial consultation and examination which many times include an x-ray, we can answer all of these questions with certainty. If we feel that we cannot help, we will refer the patient to the appropriate specialist.
We would like to see the people in our community take a more pro-active approach with their health as opposed to waiting for symptoms to arrive.
It's easier to maintain a working body than to try to restore health of a neglected body.
In the case where symptoms have arrived, take an interest in understanding how the body works and what is required to restore it to its normal state of health as opposed to masking the symptoms with medication or in some cases surgery.
This includes regularly checking the spine for misalignments, making better choices with food and incorporating exercise (increased daily movement) into their lifestyle.
Sound interesting? Please contact our chiropractor in Deer Park to make an appointment today.
---
About Community Chiropractic Care | (631) 254-0155